Skills


Speaking


Listening


Reading


Writing


Grammar


Vocabulary


Business English


Pronunciation


TOEFL/TOEIC


Idioms

Levels


Low Beginning


High Beginning


Low Intermediate


High Intermediate


Advanced




Enjoy our fun and interesting English videos

Check out the ESLgold.com videos provided below.
How to Design a Safe Kitchen

Pre-Viewing
What kind of accidents might occur in people's houses?
What types of things might make a kitchen particularly dangerous?
How can you keep the kitchen area safe for the whole family?



Vocabulary Words
Appliance(s)
Route(s)
Plug(s)
Fixture(s)
Precaution
Programmable
Receptacle
Ground(ed)
Moisture
Glare(s)
Faucet(s)

Expressions
Accident prone
Lock-out
Floor plan
Slip-resistant
Anti-scald
Throw rug(s)
Power surge

Comprehension questions
Read each question and select the best answer below.

1. What is the first step?
a. Organize the space within your kitchen well.
b. Put appliances next to the entrance.
c. Make a path around your kitchen.

2. Where should you store a fire extinguisher?
a. next to the cooktop
b. near the room exit
c. beneath the stove

3. What kind of cooktop does the speaker recommend?
a. one with controls in the back
b. one with burners in a straight row
c. one with a fire extinguisher nearby

4. What is the speaker say about lighting?
a. It is important in areas where you prepare food.
b. It should be plugged in near water sources.
c. It should produce shadows and glares.


5. The video is mainly about
a. avoiding fire and water damage in the kitchen
b. preparing your kitchen to prevent accidents
c. making your house safe for family, pets, and guests






| | | |
| --- | --- | --- |
| Rachel's Road Trip | Julian Treasure at TED | Kelly McGonigal-Stress |
| | | |
| --- | --- | --- |
| Susan Cain at TED | Amy Cuddy at TED | Pamela Meyer at TED |
| | | |
| --- | --- | --- |
| To- 20 TED Talks | Russell Foster at TED | Brian Greene at TED |





© Copyright 2014 ESLgold.com - All Rights Reserved Worldwide - Arlington, VA, USA
TOEFL and TOEIC are registered and administered by Educational Testing Service (ETS).
No connection with Eslgold.com is implied.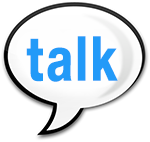 Phrases for Conversation


Conversation Topics


Today's News Stories


Language Tutors


Speaking Situations


English Conversation Partners


Speaking Tasks


Articles for Discussion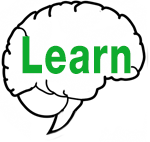 What's New?


Free-English-Study.com


Places to Study


Practice Your English


Daily Lessons


Join Us on Facebook!


Verb List


Job Center


TESOL Courses


Videos


Words in the News


Pictures, Words and Audio


Grammar Explanations


Business Expressions


Teacher Resources


ESLgold Dictionary


Reading Exercises


Todays-Talking-Topics.com


Textbook Recommendations


Resources for Success


Current Topics


Humor


Software and CDs


Word of the Day


Academic Vocabulary Quizzes


Information Articles