Skills


Speaking


Listening


Reading


Writing


Grammar


Vocabulary


Business English


Pronunciation


TOEFL/TOEIC


Idioms

Levels


Low Beginning


High Beginning


Low Intermediate


High Intermediate


Advanced




Enjoy our fun and interesting English videos

Check out the ESLgold.com videos provided below.
Turn Sports into Teaching Opportunities

Pre-Viewing

What kinds of things can kids learn through participating in sports?
How can parents be supportive of their children in sports activities?
How might parents "overreact" to sporting events?




Vocabulary Words

Obey
Vital(ly)
Sportsmanship
Referee
Translate
Adversity
Aggressive(ly)
Rude(ly)


Expressions

Follow the rules
Wound up
Applies to
Have fun
Bad call
Go their way

Comprehension questions
Read each question and select the best answer below.

1. How can parents make sports unpleasant for their kids?
a. by yelling at referees
b. by pushing kids too much
c. by being rude at sporting events
d. all of the above

2. What is one benefit mentioned in the video?
a. kids learn that everyone makes mistakes
b. kids learn to call referees bad names
c. kids learn to go their own way

3. Losing provides experience in
a. overcoming diversity
b. learning from mistakes
c. both a and b.
d. neither a nor b

4. Which statement would the speaker most likely agree with?
a. Have fun and enjoy sports with your kids.
b. Make sure your kids take sports very seriously.
c. In sports, it's all about winning the game.

5. The main idea of this article is
a. Parents should engage in appropriate behavior.
b. Children should be forced to participate in sports.
c. Sports provide opportunities for kids to learn life lessons.
d. We should encourage other parents to get involved in sports.









| | | |
| --- | --- | --- |
| Rachel's Road Trip | Julian Treasure at TED | Kelly McGonigal-Stress |
| | | |
| --- | --- | --- |
| Susan Cain at TED | Amy Cuddy at TED | Pamela Meyer at TED |
| | | |
| --- | --- | --- |
| To- 20 TED Talks | Russell Foster at TED | Brian Greene at TED |





© Copyright 2014 ESLgold.com - All Rights Reserved Worldwide - Arlington, VA, USA
TOEFL and TOEIC are registered and administered by Educational Testing Service (ETS).
No connection with Eslgold.com is implied.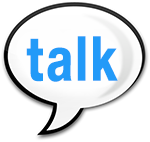 Phrases for Conversation


Conversation Topics


Today's News Stories


Language Tutors


Speaking Situations


English Conversation Partners


Speaking Tasks


Articles for Discussion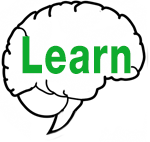 What's New?


Free-English-Study.com


Places to Study


Practice Your English


Daily Lessons


Join Us on Facebook!


Verb List


Job Center


TESOL Courses


Videos


Words in the News


Pictures, Words and Audio


Grammar Explanations


Business Expressions


Teacher Resources


ESLgold Dictionary


Reading Exercises


Todays-Talking-Topics.com


Textbook Recommendations


Resources for Success


Current Topics


Humor


Software and CDs


Word of the Day


Academic Vocabulary Quizzes


Information Articles